The New Science Of Radical Innovation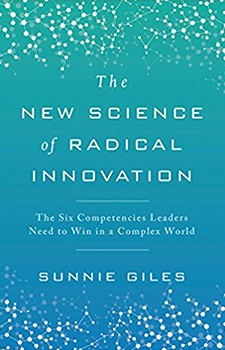 Today, businesses must strive for radical innovation – game-changing practices that bring about stunning advances and financial gain – and redefine industry dynamics. While many managers, directors, and executives are paralyzed by the new economy, the leaders of successful organizations must harness intricacies to win a breakthrough concept that will shape leadership theories and practices in the coming decade. Businesses that don't adapt to the new fast-paced, unpredictable business environment could become irrelevant overnight.
Based on years of solid neuroscience, quantum mechanics, complex systems theory, social science, and leadership research, The New Science of Radical Innovation demonstrates the ins and outs of the leadership competencies you need to jump-start and sustain radical innovation in your organization, leading to success and the results you want. You will discover how to master self-management, creating safety, strengthening differentiation, providing connection, stimulating learning, and producing radical innovation.
About Sunnie Giles
Dr. Sunnie Giles is a new generation expert on radical innovation who takes the mystery out of what radical innovation is and how to consistently produce it. Her new book, The Science of Radical Innovation: The Six Competencies Leaders Need to Win in a Complex World, has strong endorsements from prominent thought leaders such as Jonathan Rosenberg, Daniel Pink, Marshall Goldsmith, and Sean Covey.
Her research suggests that applying concepts from neuroscience, complex systems approach, and quantum mechanics can help leaders produce radical innovation. Based on this research, she developed a breakthrough leadership development program called Quantum Leadership, a new type of leadership is what is required to survive in the age of volatility, uncertainty, complexity, and ambiguity (VUCA), with huge consequences to the bottom line for organizations.
Dr. Sunnie's experience as a former executive with Accenture, IBM, and Samsung elevates her ability to apply these concepts to real-life situations in leadership development. Her unique methodology has helped many leaders permanently change how they catalyze a certain type of learning and achieve radical innovation on both individual and organizational levels.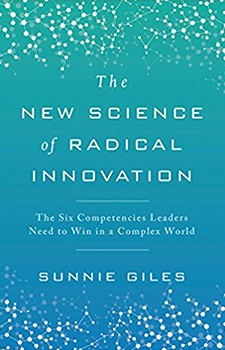 Endorsements
"
"Sunnie Giles sets a new standard for understanding innovation & provides profound insights on how innovation happens and what you can do to harness it."
~ Jonathan Rosenberg, Co-Author of NY Times & Wall Street Journal Bestseller 'How Google Works'; Former Google SVP of Products & Advisor to Larry Page
"
"'The New Science of Radical Innovation' by Sunnie Giles should be a bible for every leader aspiring for innovation.
~ Marshall Goldsmith, World's #1 Leadership Thinker, Renowned Business Educator and Coach, Author of 35 books and HBR #1 Leadership Thinker
"
"Well researched and practical, this book is a must-read for any leader who wants to win in today's unpredictable, complex world by producing radical innovation consistently.
~ Sean Covey, Co-Author of Wall Street Journal #1 Bestseller 'The 4 Disciplines of Execution'
"
Complexity is scary. So is radical innovation. Sunnie Giles is here to tame those twin beasts. Using these skills, any leader can push their organization to new heights of innovation and advantage.
~ Daniel Pink, Author of #1 NY Times Bestsellers 'Drive' and 'To Sell is Human'
Take Advantage of These Special Bonus Offers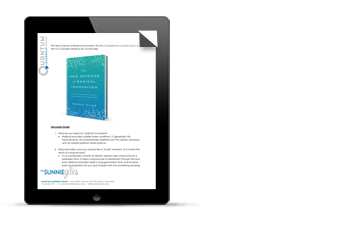 The New Science of Radical Innovation Discussion Guide
Purchase 2-5 Books.
Receive 3-page discussion guide, essential guide for you to help you accelerate implementation of radical innovation.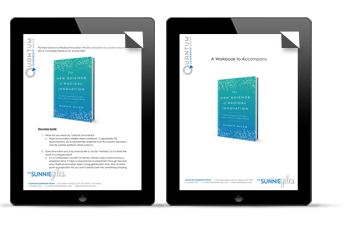 The New Science of Radical Innovation Workbook
Purchase 6-10 Books.
Receive a 23-page workbook that you can follow chapter by chapter to deepen your learning.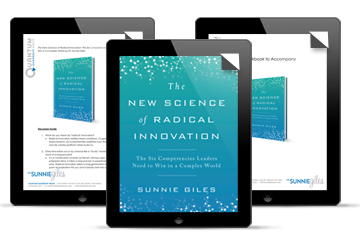 A Digital Copy of The New Science of Radical Innovation
Purchase 11-74 Books.
Receive a digital copy of the book.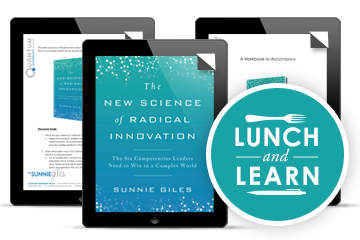 Custom Lunch and Learn Training Session with Sunnie
Purchase 75+ Books.
Schedule customized lunch-and-learn with Sunnie.
Get your FREE Bonus Content in 3 Easy Steps
2
Claim Your Bonus Content
3
Check Your Email
We'll send you everything you need to get started! And be sure to follow Sunnie Giles on Twitter
@sunnie_giles
.